---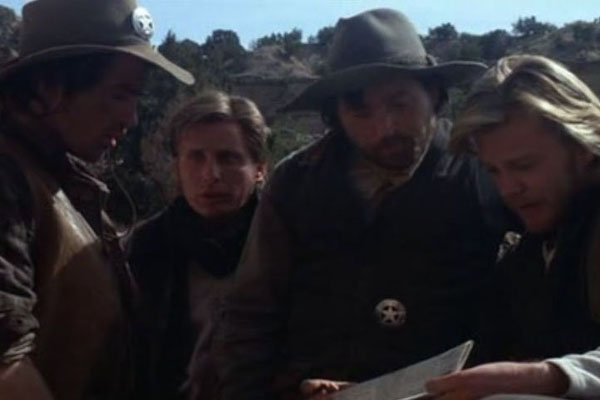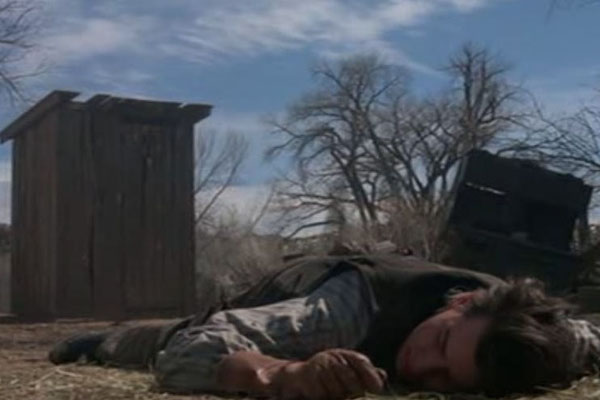 Director: Christopher Cain
Writer: John Fusco
Genre: I Wanna Be A Cowboy

Cast: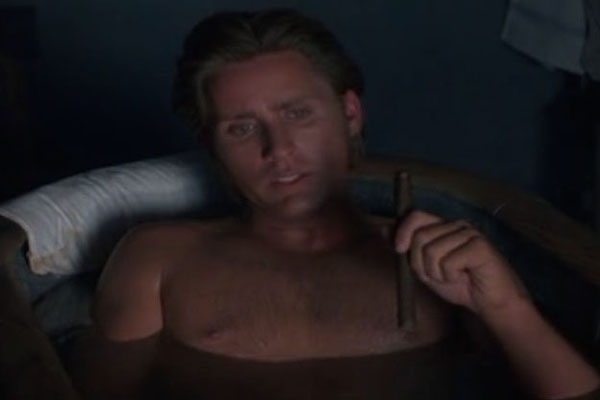 Plot Synopsis:
John Tunstall, nobody's fool, provides room and board for six of the glossiest gunslingers the west has ever seen. His rival, Lawrence Murphy, kills Tunstall over a disagreement. Bad move, as our gunslingers decide it's high time for payback - after an ill-advised peyote trip and a bit of romance with the local Chinese concubine.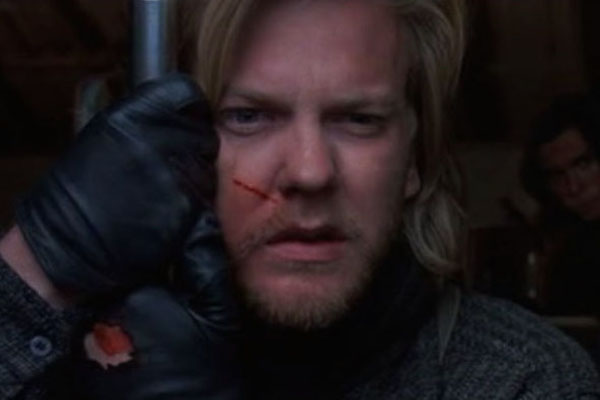 Favorite Moments:
Every scene with the knife-wielding Chavez y Chavez
William Bonney, cracking his shit-eating grin and giving us full backside nudity
Dick forcing the young rapscallions to pray before dining
Doc hopelessly blundering his way through a romance with Yen Sun. Check out when he brings up the fact that she's a whore - twice!
Dirty Steve and Charley as the not-as-hunky Young Guns
"I'm a pugilist!"
Notes:
Stand By Me reunion for Kiefer Sutherland (Doc) and Casey Siemaszko (Charlie)
Actors:
Links Away:
---