---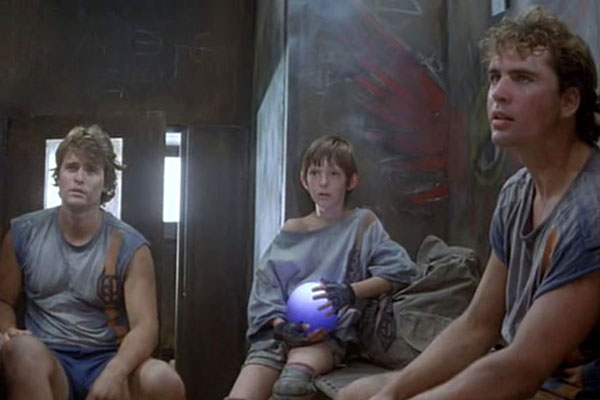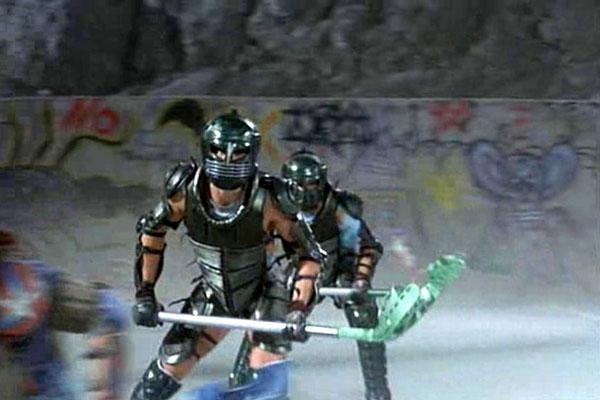 Director: Alan Johnson
Writer: Walon Green
Genre: Futuristic Rollerskating Movie

Cast: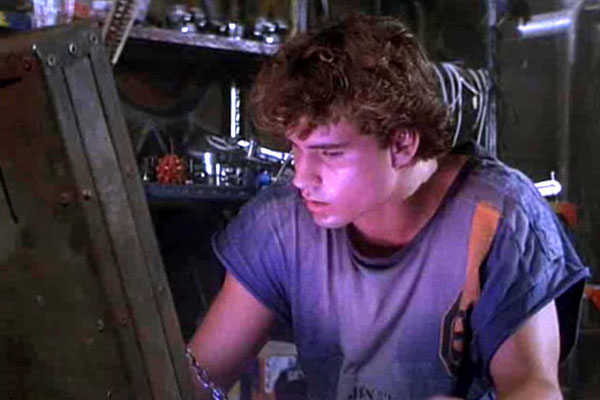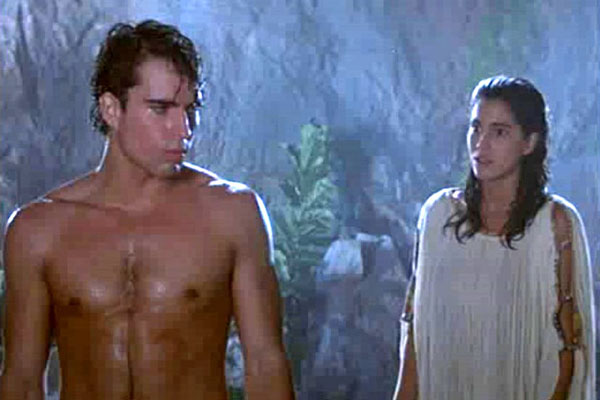 Plot Synopsis:
Futuristic evil-doers are hoarding the entire water supply, making regular denizens bow and scrape to their petty rules. The roller skating gang Solarbabies ("because they don't need a tough name - they always seem to win"), inspired by a glowing orb rebel against the water-hoarding E-Police and cross the desert to find a better life. Many Mad Max ecological adventures ensue.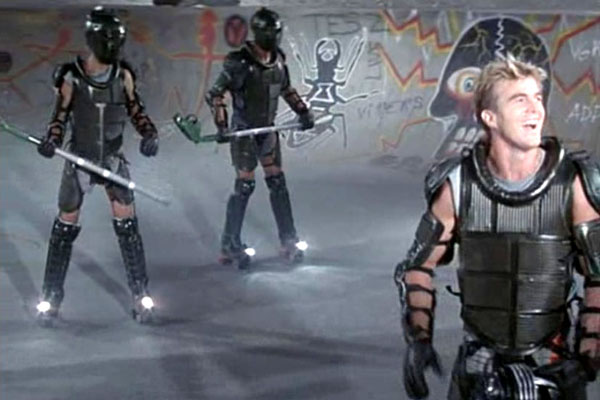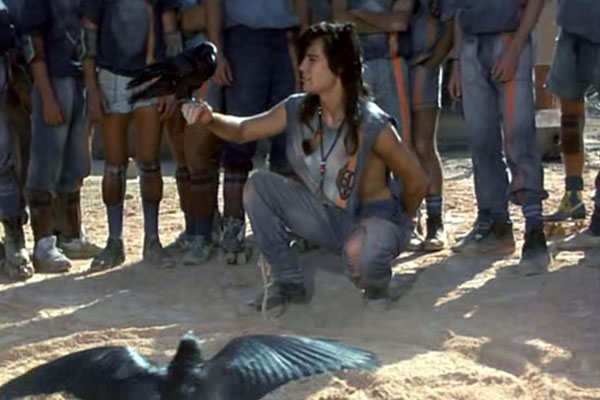 Favorite Moments:
Gotta love any future orphanage that has tie-dye uniforms and mandatory skating time.
The awful 'fun & games' with the Bodhi scene (including all of them frolicking in the rain and Rabbit's wacky break dancing moves).
The plucky Solarbabies having to dig 20 cubic meters in the desert for punishment
The threat of unspecified "surgical alteration" as punishment.
Tug managing to find beer in an abandoned cave.
The Solarbabies running into Jesus, er, Terra's dad, hoarding a glacier and raising lambs somewhere under Tire Town.
Darstar sniffling over the death of his beloved bird.
Terra's bangs sticking directly up in the air during her heart-to-heart with Darstar
Gavail, looking sexy-as-all-get-out in a cool E-Police uniform.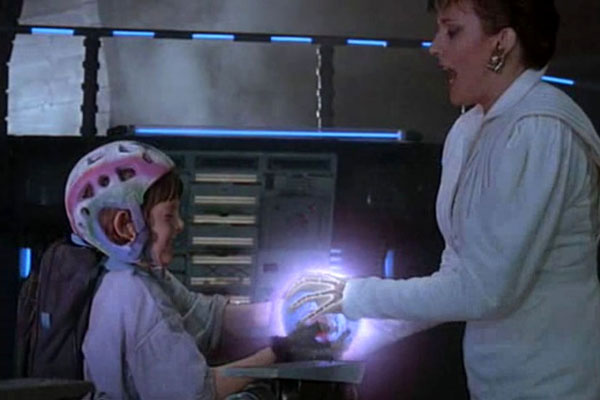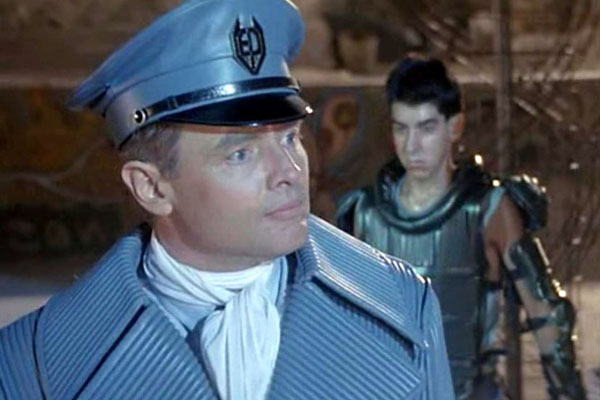 Actors:
Links Away:
---