---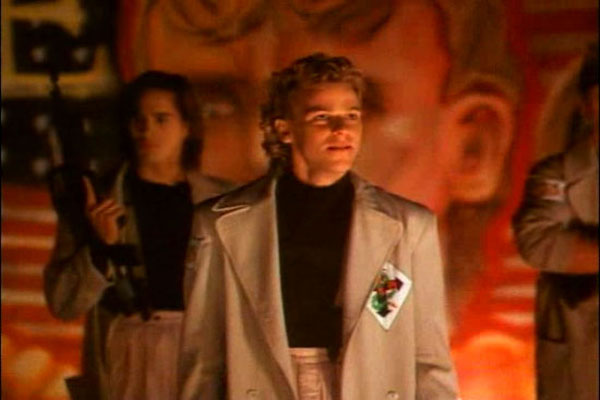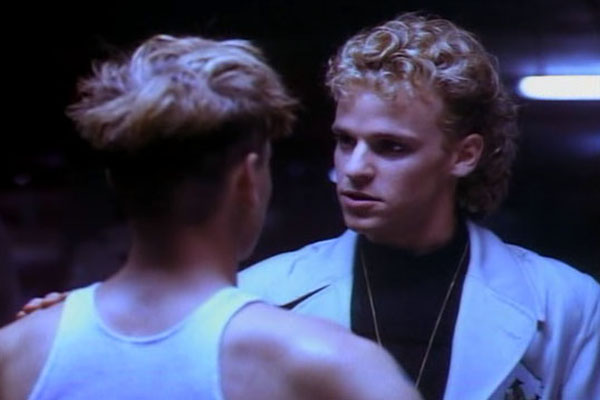 Director: Rick King
Writer: W. Peter Iliff
Genre: Futuristic Rollerblading

Cast: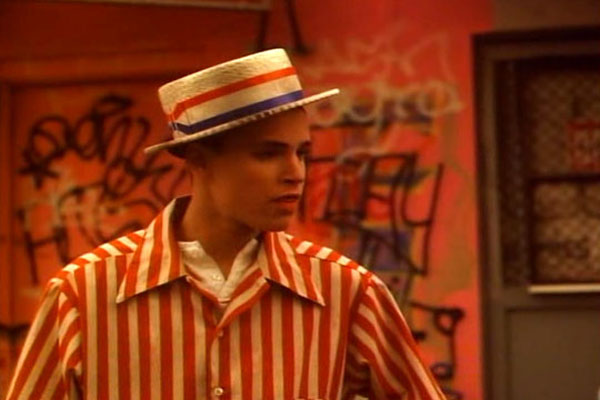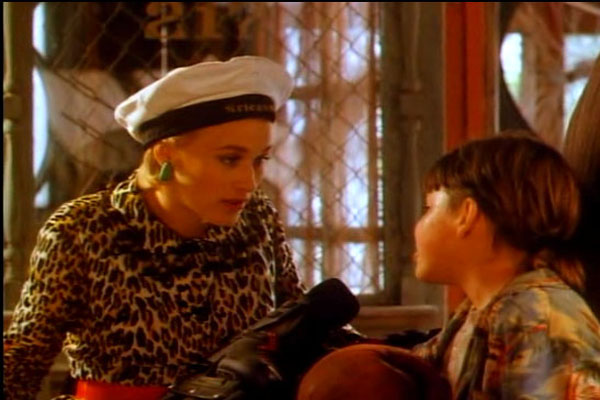 Plot Synopsis:
Johnny Mnemonic without the heart? Blade Runner without the soul? Max Headroom without the brain? In any case, the future is bleak, my friends. Gary Lee and his gang of trench-coat flappin', drug-dealin' rollerblading baddies are busy whipping the youth of an economically devastated U.S. into a frenzied nation of white supremacists. The police are forced to turn to Griffin, a former buddy of Gary Lee, in a last-ditch effort to bring down the evil Rollerboys. Unfortunately, Griffin seems more interested in boffing sexy, undercover cop Casey than destroying his one-time friend. Denizens of the near-future, heed this cautionary tale.
Favorite Moments:
Every scene with Bullwinkle. Watch him take an evil bite out of an apple - believe me, it's worth the price of rental alone
Griffin giving his younger brother a stern anti-drug lecture ("These are drugs, Miltie!")
Bango giving the little kids extra drugs to sell "cause they're so cute"...
Christopher Collet's delivery on the line: "What's the matter, Griffin. Don't you like us?" I loved it, but I'm still trying to figure it out
The drug manufacturing scene. Add a little yellow powder, red powder and poison, and voila - instant drugs!
Funky Firstborn reunion with Corey Haim and Christopher Collet
Notes:
Nominated for two Saturn Awards: Best Performance by a Younger Actor (Corey Haim) and Best Science Fiction Film.
Actors:
Links Away:
---