Night of the Comet (1984)
Teen Apocalype Flick

---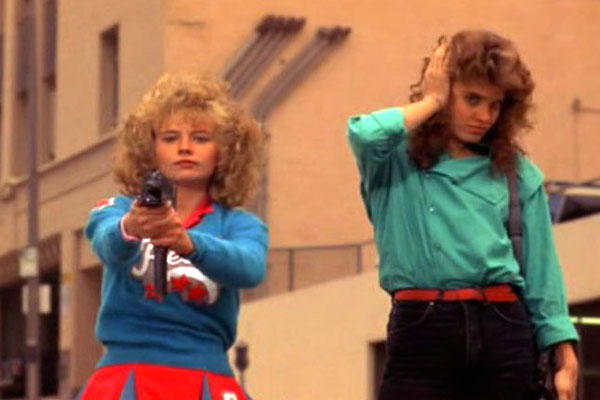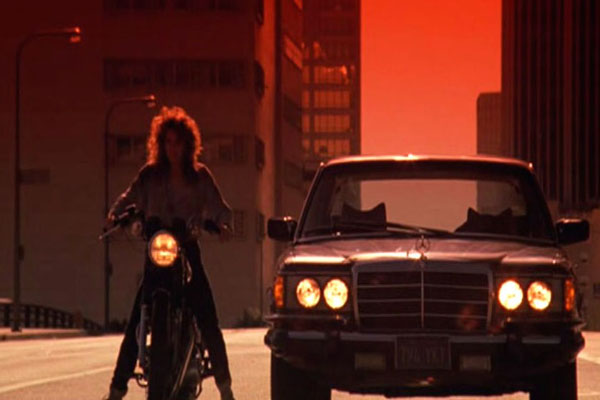 Director: Thom Eberhardt
Writer: Thom Eberhardt

Cast:
Catherine Mary Stewart (Regina) • Kelli Maroney (Samantha) • Robert Beltran (Hector) • Mary Woronov (Audrey) • Ivan Roth (zombie)
Plot Synopsis:
An apocalyptic comet returns to earth, turning all but a select handful of humans into red calcium dust. The remaining survivors are divided into evil scientists, ill-tempered zombies, and valley girls. As is the case with glorious 80's films, the Valley Girls triumph over the Brains and the Undead.
Favorite Moments:
Our adorably fluffy leads totting semi-automatic weapons.
The gang of sadistic stockroom-boy zombies, led by Willie
The evil scientists trying to drain two little kid survivors of their blood by telling them that they're going to see Santa.
Mary Woronov as a brainy, moralistic scientist clad in a jumpsuit and leg warmers
An Eating Raoul reunion with Robert Beltran and Mary Woronov!
Quotes:
"I'm not insane, I just don't give a fuck!"
Pictures:
Links Away:

Amazon Streaming
---