---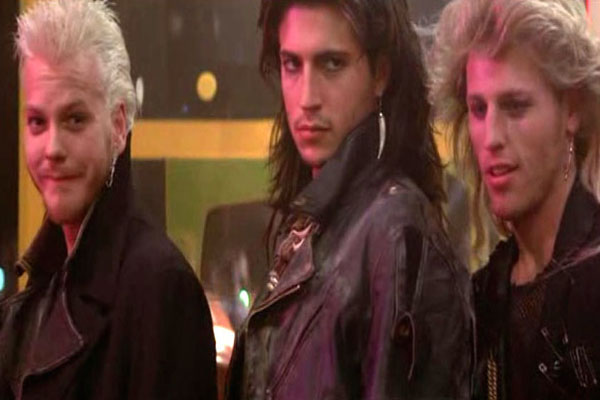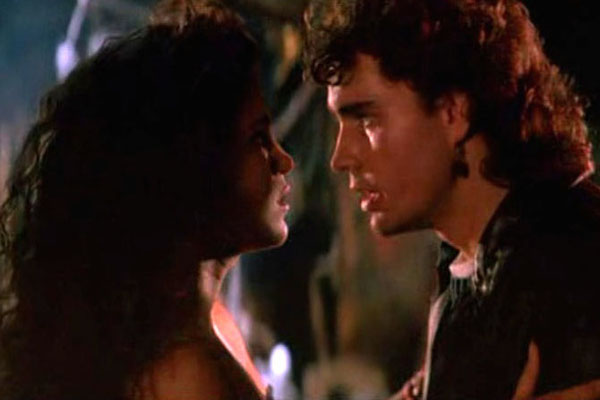 Director: Joel Schumacher
Writer: Jeffrey Boam
Genre: Goddamned shit-sucking vampires

Cast: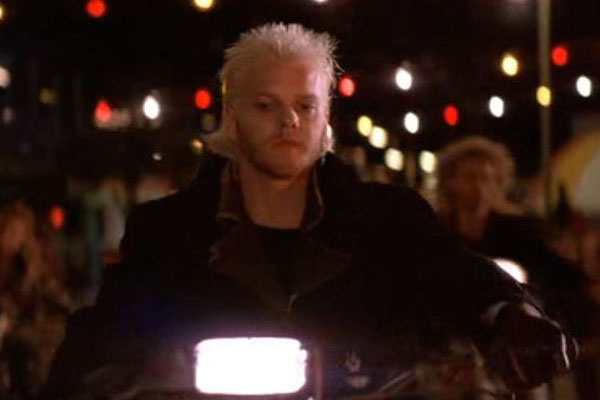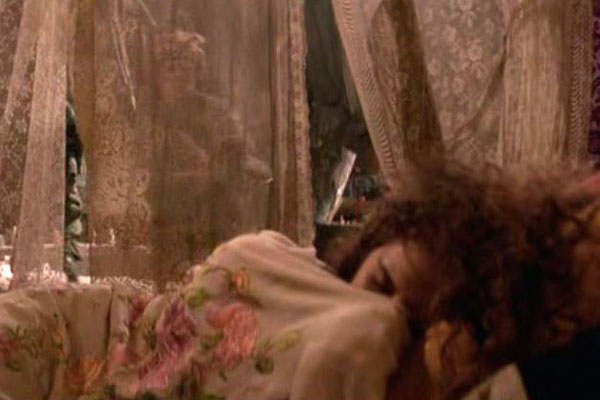 Plot Synopsis:
Evil is afoot in a small, coastal California town in the shape of a group of hip vampires who ride motorcycles and hang out at the local carnival. Enter fresh-faced innocents Sam and Michael, and you have yourselves a great cheesy vampire flick...
Favorite Moments:
The life! The clothes! The cool vampire pad!
David, munching a bald guy's head
The Frog Brothers filling up their squirt-guns with holy water
Jason Patrick/Jami Gertz Solarbabies reunion!
It's rather depressing to realize that the Peter Pan kids had first dibs on the term "Lost Boys"
Notes:
Images:
Links Away:

DVD • Streaming Video
---