Havoc (2005)
Posers vs. Gangstas

---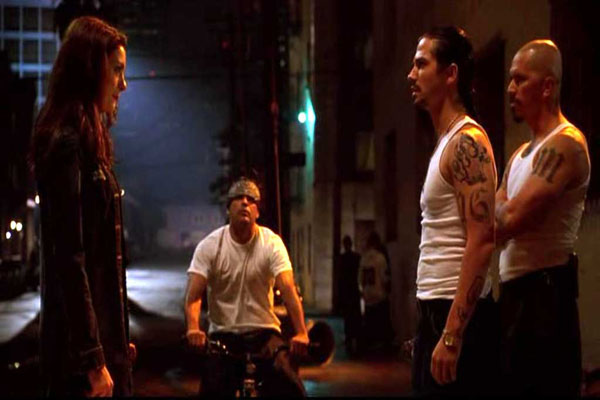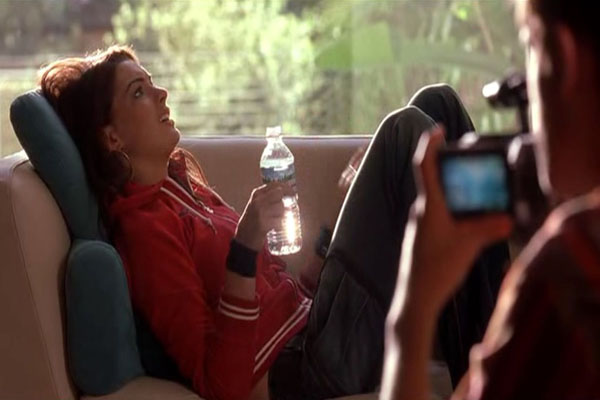 Director: Barbara Kopple
Writer: Stephen Gaghan

Cast:
Anne Hathaway (Allison) • Freddy Rodriguez (Hector) • Bijou Phillips (Emily) • Joseph Gordon-Levitt (Sam) • Channing Tatum (Nick) • Michael Biehn (Stuart) • Laura San Giacomo (Joanna) • Mike Vogel (Toby) • Matt O'Leary (Eric)
Plot Synopsis:
Poor rich girls from the Palisades take a walk on the wild side and hang out with a bemused Latino gang. Much drinking, partying, and sex is involved. One girl cries rape and the rest, as they say, is history.
Favorite Moments:
Topless Anne Hathaway, if that's your particular kink.
Freddy Rodriguez as the drug dealer/gang banger. I half expect to see him swirling a glass of cabernet (Bottle Shock) with John Leguizamo (The Pest) afterwards.
Love the MacArthur Park shots!
Quotes:
"So we dress gangsta. So we talk shit. So what? It's our thing!"
"I don't know where you belong, but it ain't here, girl."
Pictures:
Links Away:
---