---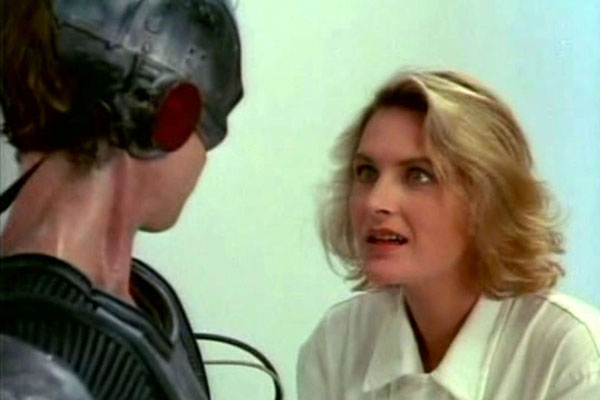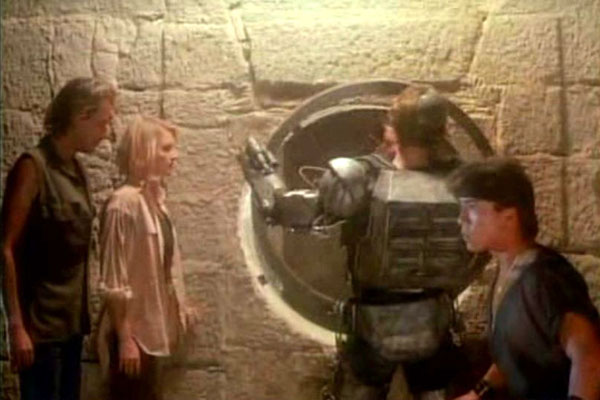 Director: Peter Manoogian
Writer: Danny Bilson
Genre: Sci-fi world destruction movie

Cast: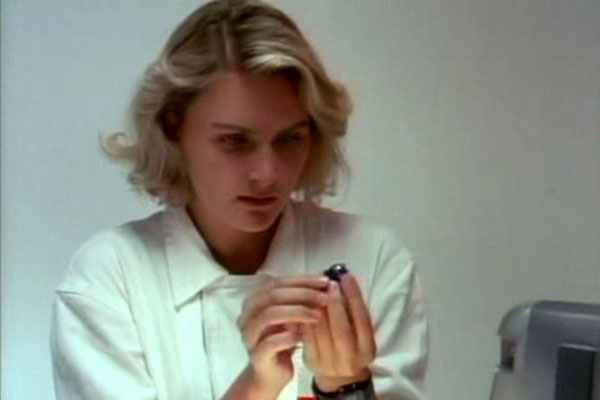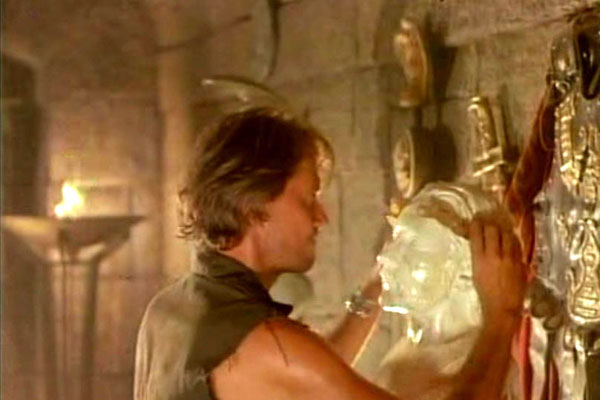 Plot Synopsis:
Your basic "evil scientist develops a time-travel machine and wants to rule the world with a trusty shield he brought back from Ancient Rome" plot. Crack Doctor/ Scientist/ Military Commander/ Goddess Nora Hunter doesn't want this to happen, and, with the help of a sleazy henchman, a small floating robot, a 'mandroid', and a ninja, she manages to foil the evil scientist's plans.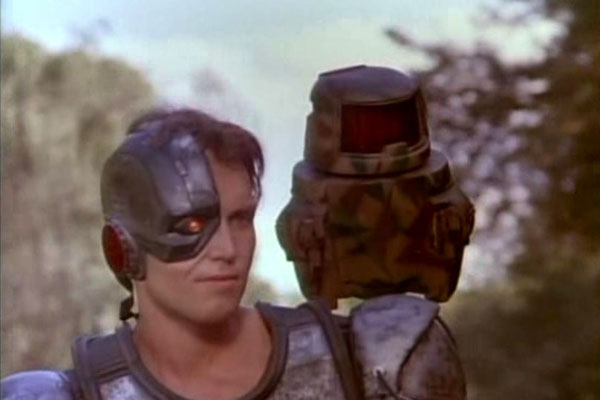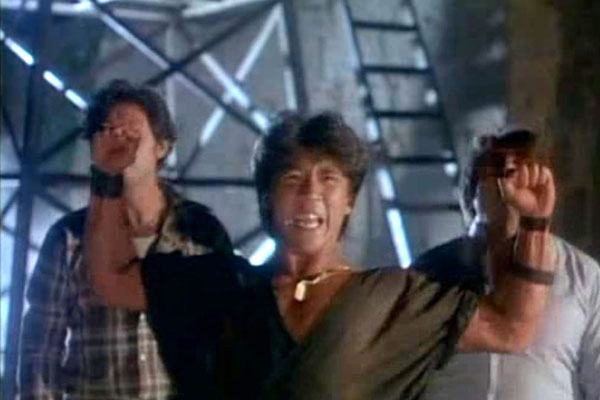 Favorite Moments:
The 'mandroid', with full-body tank attachment and arm-hiding backpack.
Nora and her many tank-tops, which - strangely enough - seem to get wet fairly often.
Evil cavemen with hand axes actually being a threat to our group.
The evil scientist zapping a henchman in the crotch.
Actors:
Links Away:
---