---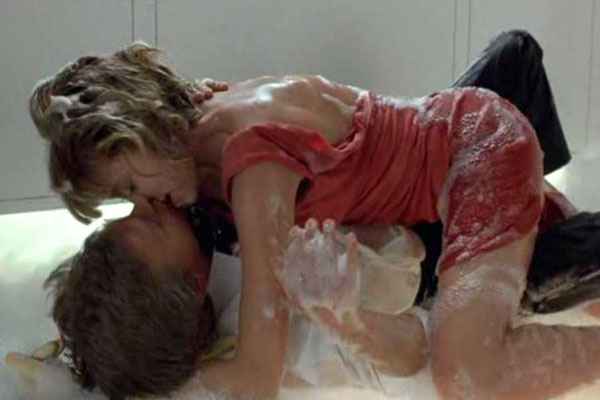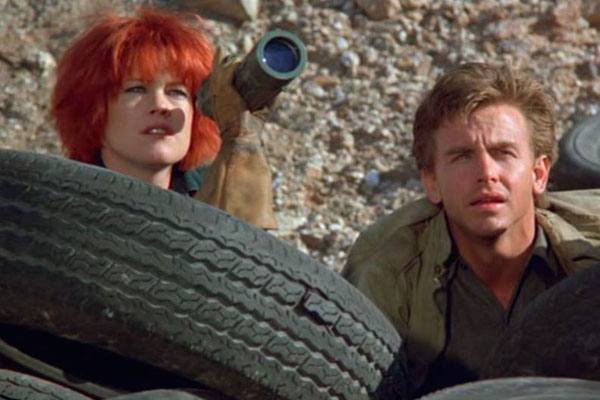 Director: Steve De Jarnatt
Writer: Lloyd Fonvielle
Genre: Bionic Beauty

Cast: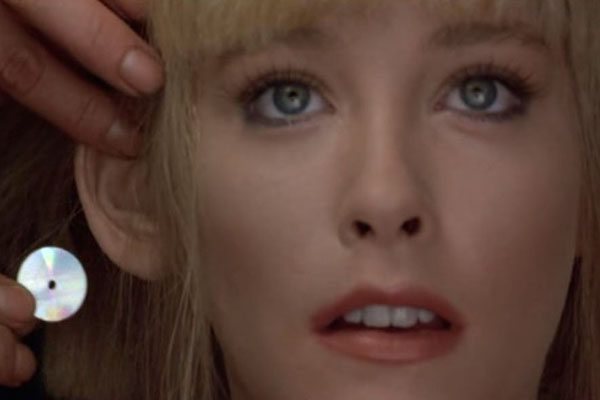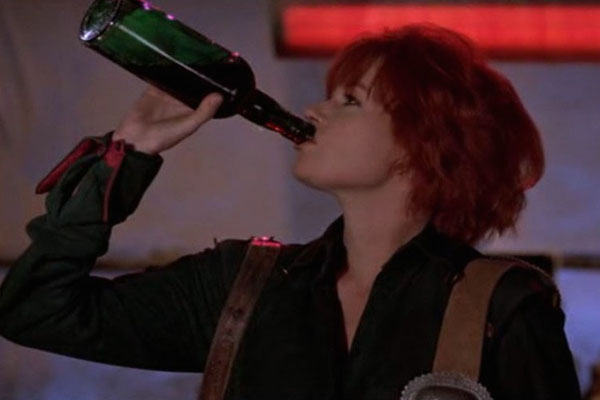 Plot Synopsis:
Sam Treadwell, recycling magnet from Anaheim, accidentally breaks his Cherry 2000 robot and needs to find a shell replacement. Enter E. Johnson, redheaded beauty and tracker extraordinaire, to help Sam navigate through Zone Seven - the worst area of the Mojave Desert. Will Sam stay true to his bionic girlfriend or trade up for a flesh-and-blood model?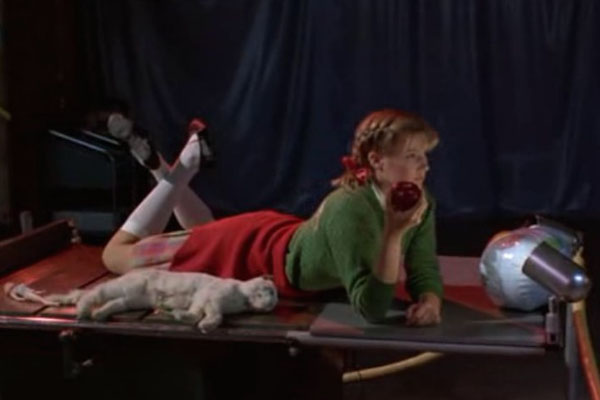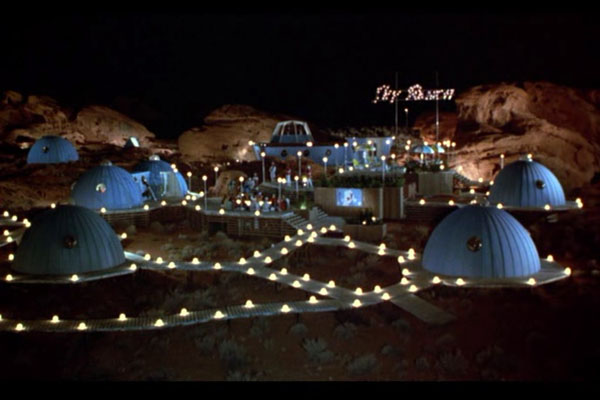 Favorite Moments:
E. Johnson with her "Dignity" sweatshirt.
The malfunctioning Cherry 2000 whisking the hamburger away from Sam.
The Bambi 14 (teenager) and Cindy 990 (strictly domestic; housework & taxes)
Larry Fishburne at the Glu Glu Club & Bonsai Cat at the Gloryhole Hotel
Lester and Sky Ranch, a short jump away from Skywalker Ranch
Last Chance Brothel and Gas!
The future sure looks different in 2017
"No deal, no feel"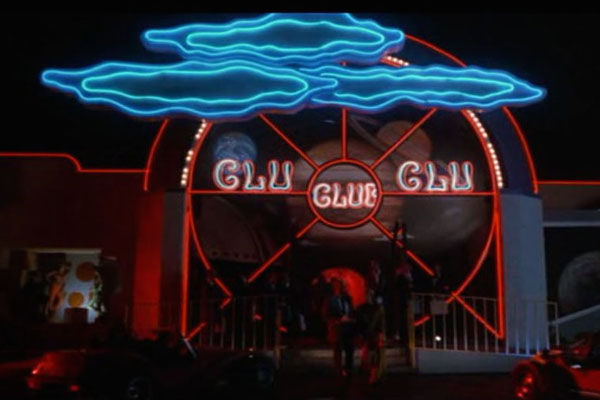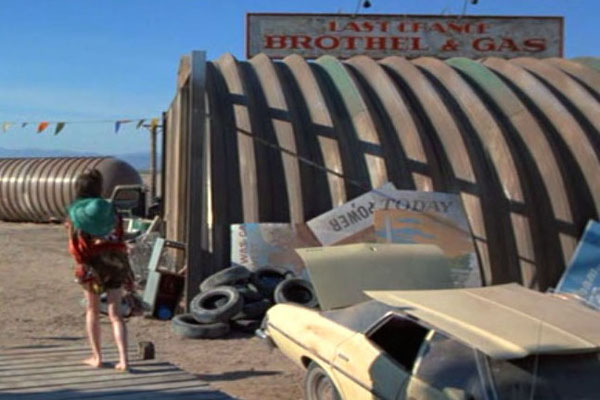 Actors:
Links Away:
---