Big Trouble in Little China (1986)
Suspense/Thriller

---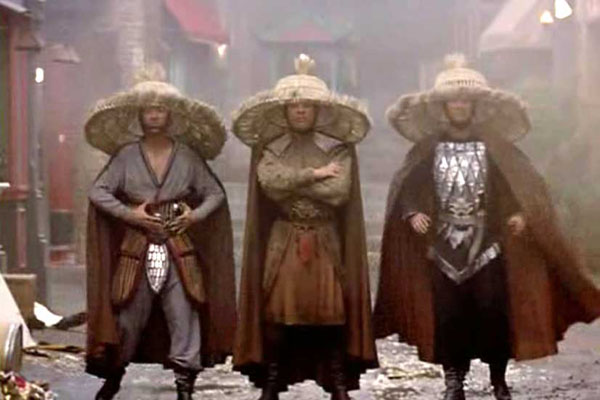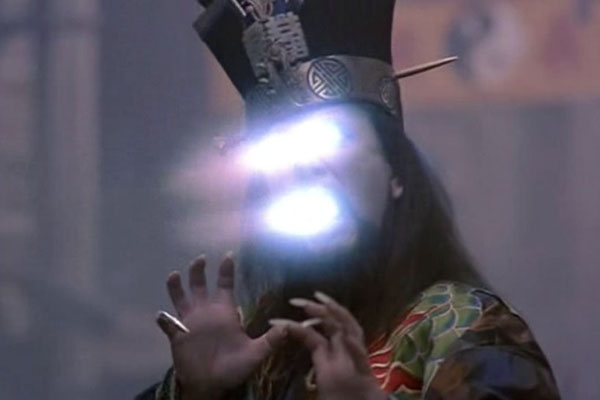 Director: John Carpenter
Writer: Gary Goldman

Cast:
Kurt Russell (Jack Burton) • Kim Cattrall (Gracie Law) • Dennis Dun (Wang Chi) • James Hong (David Lo Pan) • Suzee Pai (Miao Yin) • Victor Wong (Egg Shen) • Peter Kwong (Rain) • James Pak (Lightning) • Carter Wong (Thunder) • Kate Burton (Margo)
Plot Synopsis:
Truck driver, anti-hero Jack Burton gets involved in much mayhem in San Francisco. Evil, ancient Lo Pan must marry a woman with green eyes ("Do you know how hard it is to find a Chinese woman with green eyes?") in order to retain his vitality and youth. He kidnaps Miao Yin and Gracie Law, much to the dismay of Jack and Wang, who spend the rest of the movie trying to get them back.
Favorite Moments:
The Three Storms, spreading violence, mysticism and fantastic hair thoughout Little China.
Jack Burton throwing Lo Pan's knife back at him in one smooth throw.
Pictures:
Links Away:

Amazon Streaming
---