---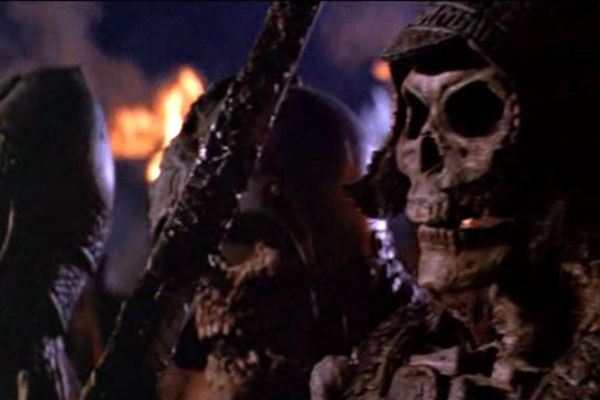 Director: Sam Raimi
Writer: Ivan Raimi
Genre: Horror Spoof

Cast: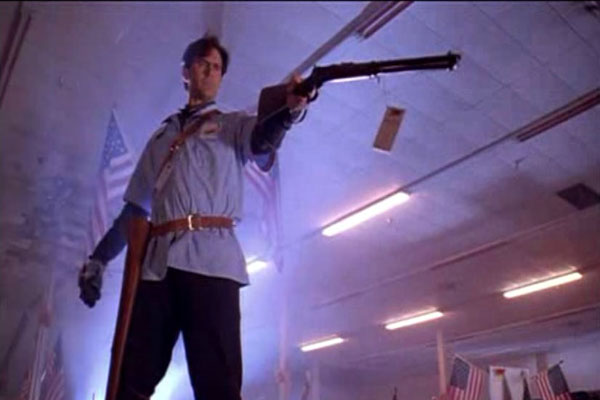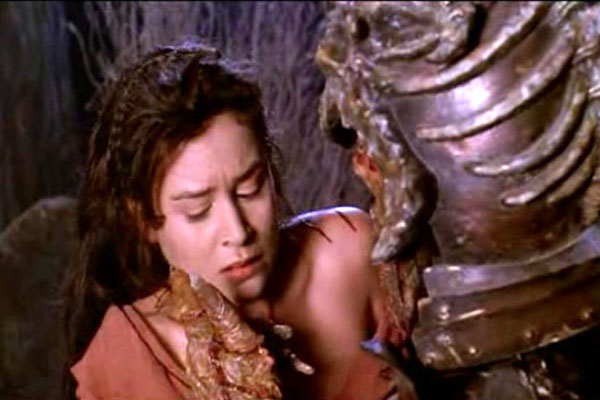 Plot Synopsis:
Chain saw-wielding, fabulously macho Ash is stuck in the past and must battle his evil twin and the hordes of Deadites in order to return to the present. Many undead... er... die in this final installment of the "Evil Dead" series.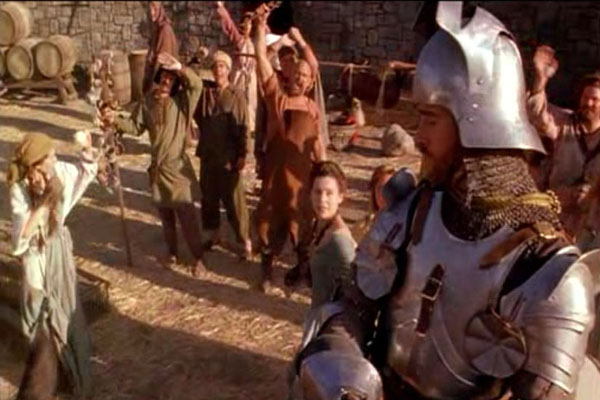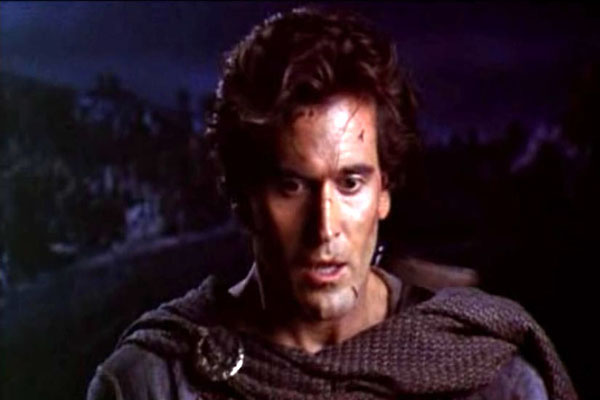 Favorite Moments:
Ash using a metal spatula to scrape the remains of his face off a hot stove.
"Good, bad, I'm the guy with the gun"
"Shop Smart. Shop S-Mart"
Actors:
Links Away:
---